November 19th, 6:00PM-8:00PM
Thanksgiving Potluck Dinner
We have so many things to be thankful for, right? One of those things is this amazing youth group God has blessed us with. So let's enjoy one another's fellowship in one of the best ways possible….with FOOD! On Sunday, November 19th, we will have a Thanksgiving Potluck Dinner where we will eat, fellowship, and seek God together in thankfulness. The church will provide the meat and then each Sunday school class will be responsible for a different type of "fixin" that is listed below. Bring enough for you and 5 others to help make sure we have plenty of food. If you invite a friend, they do not have to bring anything but themselves! Let us love on them.
7th Graders – Side Dish (i.e. mashed potatoes, green bean casserole, corn, etc.)
8th Graders – Side Dish (i.e. sweet potatoes, stuffing, cranberry sauce, etc.)
9th/10th Graders – Desserts (i.e. brownies, cakes, cookies, pies, etc.)
11th/12th Graders – Bread and Drinks (rolls, baguettes, sodas, Gatorade, etc.)
This is a great opportunity to bring your friends to hear about the love that our God has for us as we remember and praise Him for all He is and all He has done.
November 22nd
NO WEDNESDAY EVENING SERVICES
Enjoy Thanksgiving Eve with your family and we will meet again on November the 29th at 6:00PM. Happy Thanksgiving!
December 6th, 5:00PM-9:45PM
Operation Christmas Child Volunteer Night
Operation Christmas Child is a beautiful organization that seeks to bring joy to every child on this earth by blessing them with a shoe box full of Christmas gifts. More than that, they share the gospel of Jesus Christ with each student that they bless. Every year, our church seeks to help accomplish this goal by filling the shoe boxes and sending them in to be distributed by OCC. This year, we have decided to help in a different way as a youth group. On December 6th, we will go to the processing center where we will help prepare the shoe boxes to be sent overseas and around the world. Let's go share the love and joy of Jesus with the children around the world!
Meet at the church at 5:00PM (having already eaten dinner and permission slip in hand) ready to load the van and head to the OCC processing center. We estimate to return to the church about 9:45PM. We will keep you updated via Remind text of the actual arrival time.
*PERMISSION SLIPS REQUIRED FOR THIS EVENT*
December 13th, 6:00PM-8PM

Youth CHRISTmas Party
That's right! It is that beautiful time of year when we celebrate our sweet Savior's birth. This will be a CHRISTmas party like no other, complete with food, fun, fellowship, and faith to power it all. So let the jingle bells start ringing….it's time for CHRISTmas!
December 17th, 6:15PM-7:15PM
"The Best Christmas Pageant Ever" Drama Presentation
The drama ministry is putting on another awesome, jaw-dropping performance for us to enjoy this Christmas season. Plays, productions, and musicals provide the chance for believers to fellowship with one another, allow us to celebrate talents and gifts that God has given us, and are yet another avenue that God can use to speak His truth into our lives as well as an unbeliever's life. So invite a friend and enjoy "The Best Christmas Pageant Ever."
June 12th-June 16th
Youth Camp – Camp Refuge

This year we are going to youth camp at Camp Refuge at Latham Springs Camp and Retreat Center. We are very excited to announce that Shane Pruitt is going to be the camp pastor for the week, and Jared Wood is going to lead worship. It is going to be a fun-filled week as they have some awesome activities including lake front, paintball, zip line, pool, wall climbing, Gaga ball, etc. But more than that, their reason for hosting this camp is "the desire to ultimately see God work and change lives for the advancement of His Kingdom and the salvation of his people." Yeah buddy! Let's go to camp!
All the details and signing up will come at a later time. For now, be in prayer about who you will invite to youth camp to learn about the love of our Lord Jesus Christ!
*PERMISSION SLIPS REQUIRED FOR THIS EVENT*
July 9th-July 14th
Camp Blessing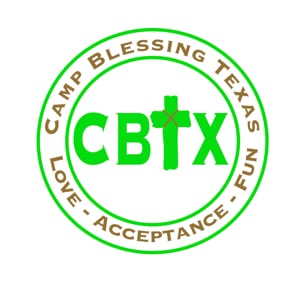 YES YES YES. Camp Blessing registration is open! The cost is $235. We have chosen Term 6, July 9th-July 14th as our designated TSBC Youth volunteer week. Camp Blessing is one of those summer events that literally changes your life. "Camp Blessing exists to show the hope of Jesus Christ to those with special needs, their caregivers, and the volunteers who serve them in a barrier-free camp environment emphasizing love, acceptance and fun." We serve as volunteers for the week, meeting whatever needs are necessary, so that the students with special needs can enjoy the love of Christ.
If you want to grow closer to God, come to Camp Blessing…..If you want to learn what is means to lead by serving, come to Camp Blessing…..If you want to meet someone new and make a friend for life, come to Camp Blessing…..If you want to have a life-altering, memory-making, action-packed, summer-completing week, COME TO CAMP BLESSING.
Step 1 – Visit CampBlessing.org and register for Term 6.
Step 2 – Email Jess at jessicakirchmeier@hotmail.com to let her know you have signed up so she can get you on the master list and keep you up to date with the information needed.
Step 3 – Pray for this amazing week to come faster! We can't wait to serve with YOU!
*PERMISSION SLIPS REQUIRED FOR THIS EVENT*