April 13th – 15th
Family Campout
TSBC Spring Campout will be at Turner Falls, OK. Come enjoy the beauty of God's creation with us for the weekend. We will also have worship service out there on Sunday morning. Please email halley@tatesprings.com for detailed information and to reserve a spot.
Friday, April 20th
Secret Church
We will dive deep into God's word for hours and hours as many of our brothers and sisters around the world do. With God, we will grow in our knowledge and our passion for Him and His word and His mission. 6PM – 12AM. Click here to register! Cost is $10 per person.
Saturday, April 28th
Arlington Resale and IHOP
Meet us at Arlington Resale by 9:45 AM to volunteer for a few hours. Once we are finished serving, we will walk across the parking lot to IHOP where we will enjoy lunch together. Your parents can pick you up from IHOP about 2:30 – 3:00 PM. Please bring money for lunch.
Wednesday, May 9th
All City Worship
We will join the surrounding churches for a night of worshiping our God together! This night is filled with music, a message, and pizza. Phil Wickham will be leading us in worship and Trip Lee will be speaking the Word. Bring your friends! This is a free event.
Sunday, May 20th
Senior Sunday
This is a special day where we honor you Seniors in high school that are graduating and making the next step in your journey that God has you on. Click on the Senior Sunday tab above for more details and to register!
June 12th-16th
Youth Camp – Camp Refuge

This year we are going to youth camp at Camp Refuge at Latham Springs Camp and Retreat Center. We are very excited to announce that Shane Pruitt is going to be the camp pastor for the week, and Jared Wood is going to lead worship. It is going to be a fun-filled week as they have some awesome activities including lake front, paintball, zip line, pool, wall climbing, Gaga ball, etc. But more than that, their reason for hosting this camp is "the desire to ultimately see God work and change lives for the advancement of His Kingdom and the salvation of his people." Yeah buddy! Let's go to camp!
Click here to register. Then be in prayer about who you will invite to youth camp to learn about the love of our Lord Jesus Christ!
*PERMISSION SLIPS REQUIRED FOR THIS EVENT*
July 9th-July 14th
Camp Blessing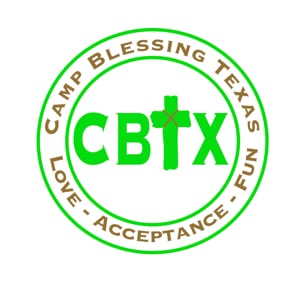 YES YES YES. Camp Blessing registration is open! The cost is $235. We have chosen Term 6, July 9th-July 14th as our designated TSBC Youth volunteer week. Camp Blessing is one of those summer events that literally changes your life. "Camp Blessing exists to show the hope of Jesus Christ to those with special needs, their caregivers, and the volunteers who serve them in a barrier-free camp environment emphasizing love, acceptance and fun." We serve as volunteers for the week, meeting whatever needs are necessary, so that the students with special needs can enjoy the love of Christ.
If you want to grow closer to God, come to Camp Blessing…..If you want to learn what is means to lead by serving, come to Camp Blessing…..If you want to meet someone new and make a friend for life, come to Camp Blessing…..If you want to have a life-altering, memory-making, action-packed, summer-completing week, COME TO CAMP BLESSING.
Step 1 – Visit CampBlessing.org and register for Term 6.
Step 2 – Email Jess at jessicakirchmeier@hotmail.com to let her know you have signed up so she can get you on the master list and keep you up to date with the information needed.
Step 3 – Pray for this amazing week to come faster! We can't wait to serve with YOU!
*PERMISSION SLIPS REQUIRED FOR THIS EVENT*